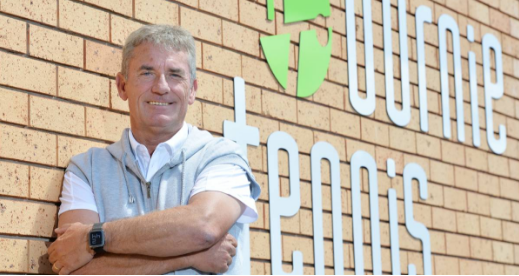 Contact Details:
Mobile: 0414-353-060
Email: This email address is being protected from spambots. You need JavaScript enabled to view it.
Website: www.chandlertennis.com
The Burnie Tennis Club is very pleased to welcome Master Club Professional Coach, Chris Chandler.
Chris has over 35 years coaching experience after also having a strong playing career. Some of his coaching highlights include:
- Reg'd T.C.A.V Coach
- Reg'd T.P.A. & A.C.C.
- Reg'd A.T.P.C.A.
- Diploma of Tennis Coaching 1980
- International Coaching Experience (USA)
- 2005 Received TCA Coaching Certification Certificate
- 2007 Updated Tennis Australia Coach Certification
- Awarded Master Coach accreditation by Tennis Australia 2013
Although being based out of the Burnie Tennis Club, Chris' role will be as the North West Regional Coach and will travel the region with a special empahasis on taking Tennis into schools.
Chris offers a full range of services, including coaching (Hot Shots, Cardio Tennis, group and private lessons)
For full details, including coaching availabilty, rates and services, please refer to Chris' dedicated website - www.chandlertennis.com