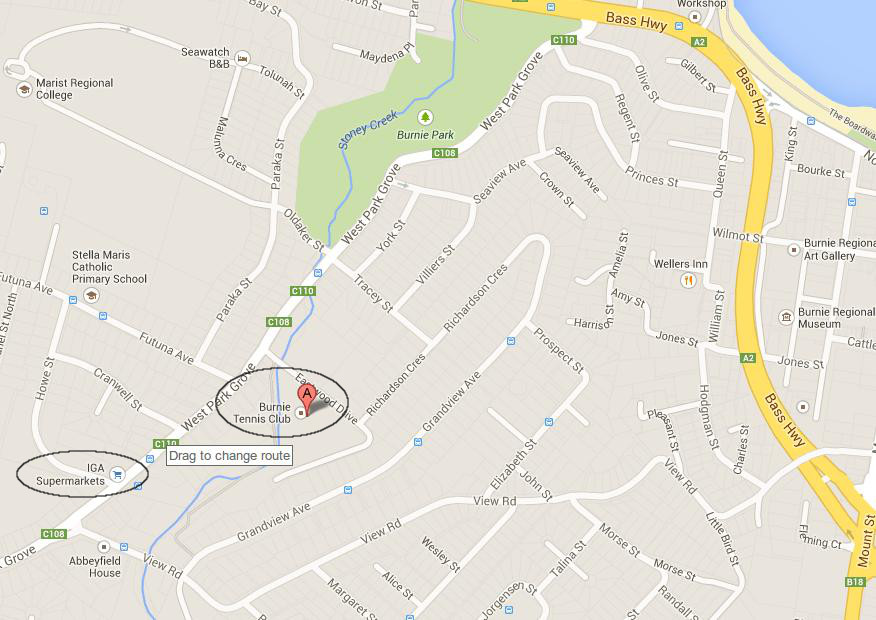 Menu
- General Enquiries - Opening Hours
- Function Hire - Court Hire
- Board Members
General enquiries: including venue hire, please contact the Burnie Tennis Club:
Phone: (03) 6431 3402
e-mail: This email address is being protected from spambots. You need JavaScript enabled to view it.
For coaching enquiries, please visit this page
Opening Hours
Monday - Wednesday: Closed except for Twilight rosters - refer to info board at club.
Thursday: 5pm - 9pm
Friday: 4pm - 9pm
Saturday: 3.30pm - 9pm
Function Hire
Cost: $200.00
Bond: $100.00
Tables and seating for 100+, free parking, internal lift access, Kitchen and BBQ facilities, fully licensed bar ........ click here for further details
Court Hire - $20 per court per hour
Note: A/H Court Hire also incurs an additional bond of $10.00 which is refundable upon return of the swipe card.
Opening hours: payment can be paid over the club bar or at Coaching office
After hours: swipe cards can be sourced from the IGA supermarket app 350m up the road from the club. A bond applies and is refunded upon return of the card to the shop.
Board Members
The board is always seeking your input into how we run YOUR club, please feel free to contact any of us with your thoughts, suggestions and feedback.