Live Stream and Scores
The Caterpillar Burnie International, is actually two seperate tennis tournaments:
- A men's tournament run by the ATP
- And a women's tournament run by the ITF
Both the ATP and ITF offer live scoring and live streaming optons.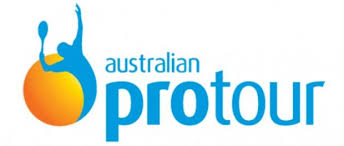 Men's Challenger 75 30th Jan - 5th Feb:
- Draws, results, order of play / schedules - click here
- Live Scores - click here
- Live Streaming of matches - click here
You can also down load a Live Streaming app on your smart phone (apple and android supported). Click on the image for details on the Tennis TV app.

---


Click on the links below and click on the tournament to see the live scores and live streaming of matches.
- W60 Burnie 30th Jan - 5th Feb: Draws, results, order of play / schedules - click here
- W25 Burnie 6th Feb - 12th Feb: Draws, results, order of play / schedules - click here
- M25 Burnie 6th Feb - 12th Feb: Draws, results, order of play / schedules - click here
- Live Streaming of matches - click here
- Live Scores - straight from the umpires chair!!! - click here